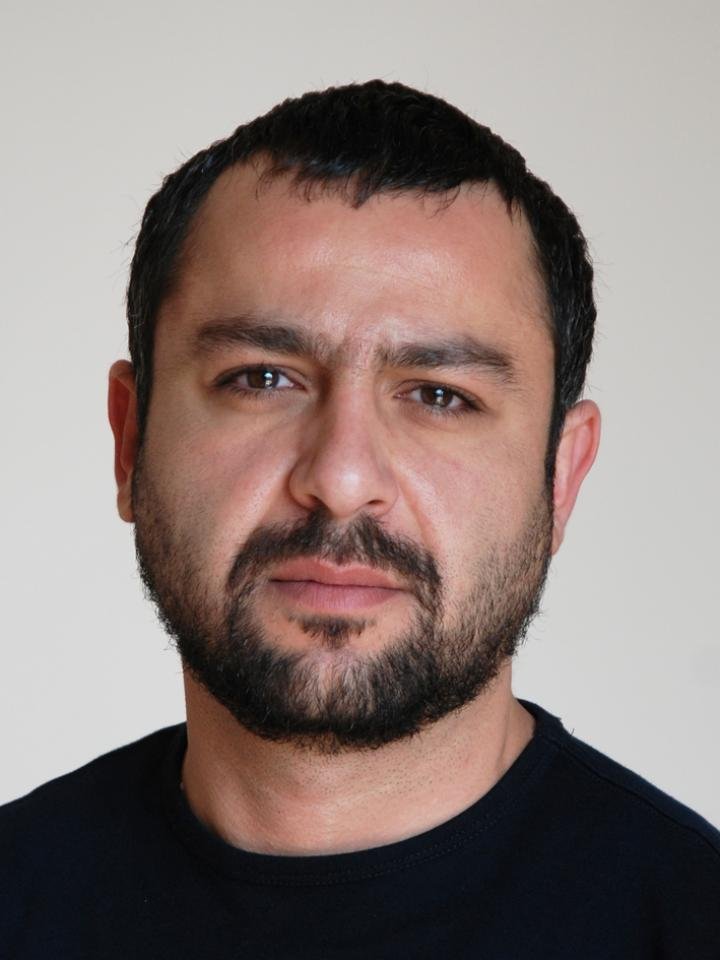 How did the Armenian nation get this self-organized, positioned itself against Moscow and defeated it? Was that a revolution? The topic is discussed by the member of the unrecognized Karabakh Committee Davit Shahnazaryan and political expert Ruben Mehrabyan.

The conversation is hosted by Anna Sargsyan.




What was the cause of Karabakh movement, what did the Armenian people demand back in 88? How did the independence process of Armenian and Nagorni Karabakh set off? The topic is discussed by the Doctor of Historical Sciences Harutyun Marutyan and Director of the Armenian Center for National and International Studies Manvel Sargsyan.

The conversation is hosted by Anna Sargsyan.




Spartak Gevorgyan's copper sculptures mainly feature women. "It can not be falsified in art, especially when care is needed, and when creating a woman's image, you need to be even more honest", - our hero is convinced.




Father Arnak Harutyunyan comments on the verses 3:5-14 of Paul's letter to Galatians.




Father Arnak Harutyunyan comments on the verses 3:1-4 of Paul's letter to Galatians.




What does it mean to know Christ and His Gospel? What issues were did the Galatians experience? Father Arnak Harutyunyan talks about this and other issues commenting on the verses 1:6-21 of the Epistle to Galatians.




Gender-based discrimination problem in Armenia refers more to women, than men, experts say. The Law on Equal Rights and Equal Opportunities for Women and Men does not have the capacity to effectively use gender-based discrimination and is more of a declarative nature. Narine Alexanyan, candidate of jurisprudence and Gohar Shahnazaryan, Head of the Center for Gender Studies and Leadership, sociologist, discuss the topic.




According to the NSS, the amount of gambling activities in Armenia is about $ 550 million annually. And Armenian bookmakers take bets for around 16 billion drams a month. And this is the case when official data evidence 30% poverty in Armenia. According to statistical data, up to 7 percent of gambling-affected people have pathological tendency to gambling, and about 60 percent of those are also inclined to law breaking. 20% of pathological gamblers experience a real suicide attempt. In many countries, casinos are banned, while others introduce anti-gambling programs, create services. Even the consequences of the popularity and availability of gambling business are not assessed in Armenia.




Numerous practical problems in the use of modern Armenian language in terminology, literacy, orthography, verbal, punctual, oral and written Armenian are always subject to discussions and disputes. The "Supreme Council of Armenian Language" was established to discuss, coordinate, and consult these issues. How is the board to carry out this work, what functions does it have, and through what means and levers are language-related decisions will come into life?

Hayk Hambardzumyan talked about these issues with Yuri Avetisyan, Head of the Chair of Armenian Language at YSU, Doctor of Philological Sciences.




What are the characteristics of women's poetry, how justified is the distinction between the poem of a man and a woman? What does the Armenian reader expect from modern poetry and how much does the modern Armenian poetry touch upon the reader's concerns?

Hayk Hambardzumyan talked to poetess Nona Poghosyan about these issues.




Although young people are constantly part of film-related events, involved in the film festivals in Armenia, however, just like in almost every field, young people have fewer opportunities to realize their projects, receive state funding and compete with elders.

Hayk Hambardzumyan spoke with film director Khane Poghosyan.




The believers of of St. Khach and Astvatsatsin Churches of Aparan testify telling about what happened to them personally or their relatives.

Since usually most of the believers avoid or are shy to testify, the priest encourages the believers on telling them the importance of testimony and bringing examples from the Bible.