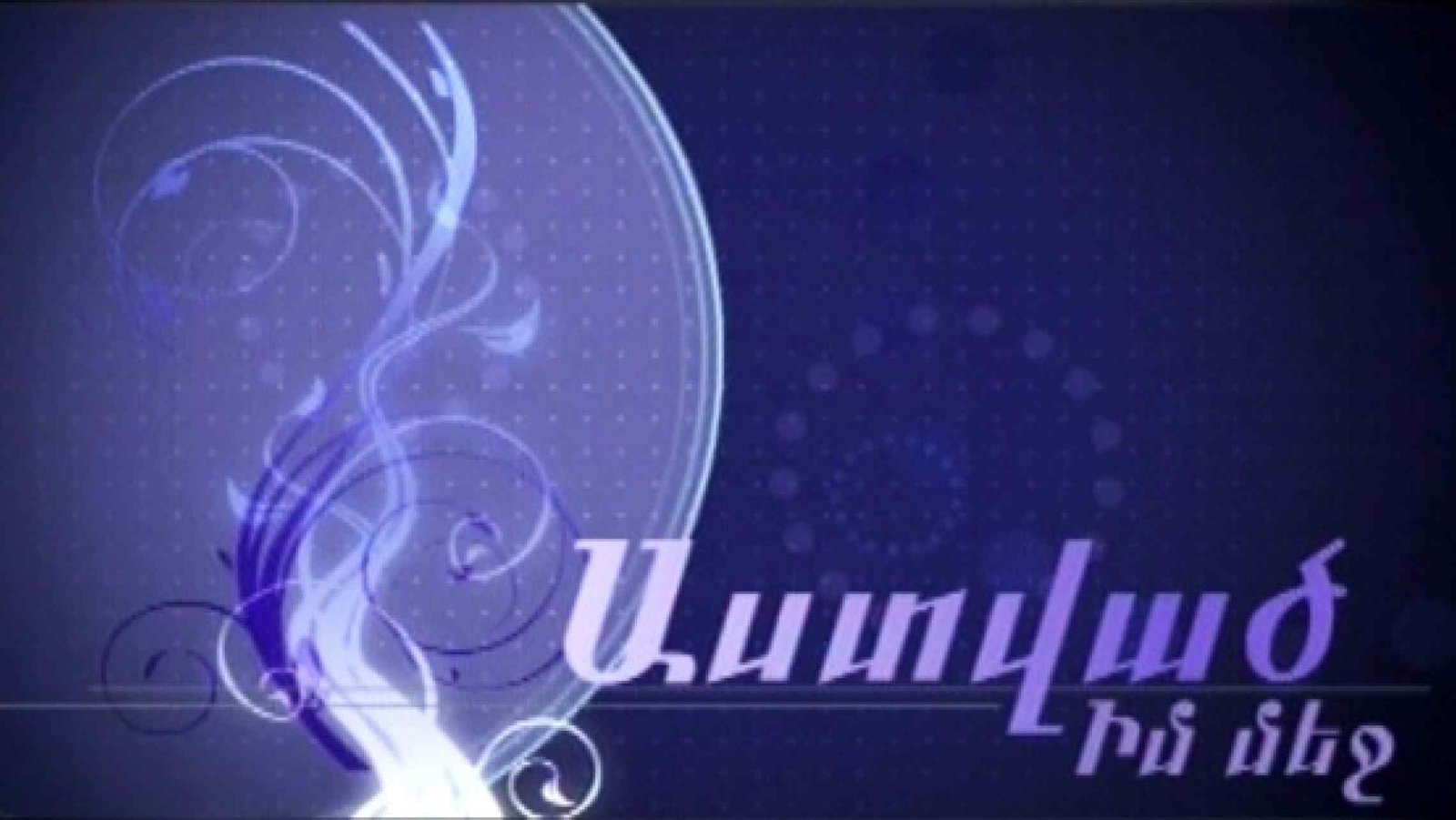 The life of a human being is a course of searching, finding and recognizing one's own self. So difficult and beautiful.
In the TV series "God in Me", well-known intellectuals, artists and priests reflect on their secrets referring to the Godly and the human, the eternal and happiness.
Frequency: Every Monday, at 21:50
Rerun: Tuesday, at 10:50



"With the sacrament of communion, Christ enables us to revive, but very often we don't realize it. I would glorify Him were I worthy of having God come and dwell in me".
Another guest of the TV program "God in Me" is the founder and Director of Yerevan Prospects Festival, composer Stepan Rostomyan.




Painter, stage artist of State Marionette Theatre of Yerevan was born in Banants village, Artsakh. Like many others, he came across religious culture in adulthood, which he liked and was ispired by. His lessons of life he took from his granny's tales, solitary prayers and pious life-style of his parents. Today he tries to pass his knowledge to his own children, students and children attending theatre.




"God is alive. When a man gets into a trouble, God extends His comfort": Armen Elbakyan.




Marine Asatryan, director, is known as the director of youth theatre groups. In the world of children, where frankness and straightforwardness are in power, she feels even closer to God…




"Do you fancy someone faithless make khachkar? A khachkar maker can't go without faith and love, he should have God inside him, as the work will not otherwise move forward". The TV series this time hosted khachkar maker-master Ruben Nalbandyan.




"By indicating God inside you, by referring to your own perception of that what is godly, you can take wrong actions both against your neighbor and yourself. I simply want to share my own experience of faith with my neighbor, relative or someone who understands Armenian and follows this program".
This time the TV series "God in Me" hosted the Defender of Humans Rights in Armenia Karen Andreasyan.




His paternal Armenian village Anchar surrounded by Muslim villages was the only Christian village around. As a kid, he used to think: "If we are all God's children, these Muslim villages were also created by Him, and then what is this neverending fighting between the Muslims and the Christians about?".
The musician Gevork Hajian in attempt of transferring the lessons of his life during the program series "God in Me".




Conductor, musicologist, professor of Yerevan Conservatory after Komitas, Grigor Danielyan (Daniel Yerazhisht) recalls his very first spiritual feelings. He was six when he started attending musical school. Years later he discovered that the entire alphabet of vocal sounds – do, re, mi, fa, sol, la, si, were the first syllables of prayer. "It turns out that all my life I am unwillingly extending prayers so that God cleans my lips of sins and gives me voice to whole-heartedly glorify the Creator", says Daniel Yerazhisht.




The Director of Sergei Parajanov House-Museum, Zaven Sargsyan was born and grew up in the Soviet reality, without receiving any spiritual education whatsoever. Self-recognition came with photography. Over time, the artist revealed the presence of God in himself....




"The Dawn of Sad Street", "Merry Bus": emotional acting of Anahit Kocharyan - the prime actress of feature films telling us about the reality of 90-ies, is quite remarkable. Within the scope of our program, she tries to characterize a human being: "We all speak the same language, look into each other's eyes, biut never really grasp each other…"




Artistic Director, Principal Conductor of Armenian State Chamber Orchestra Vahan Martirosyan was born and got his education in the Soviet Union. Like many others, his own childhood and youth were spent without any spiritual knowledge. Later on, on his way of revealing God in himself, he chose the classical music to walk with, to listen to, perform, live and get inspired.




Musician of Yerevan Chamber Orchestra, cello player Ashot Ayvazyan is happy to be born in Armenia and to choose the path of musician. He is fully sure that God abides in everyone, and if He chose someone for something, then He'll have him pass the predestined path with his hand in His hands and will never abandon him in his times of hardship.