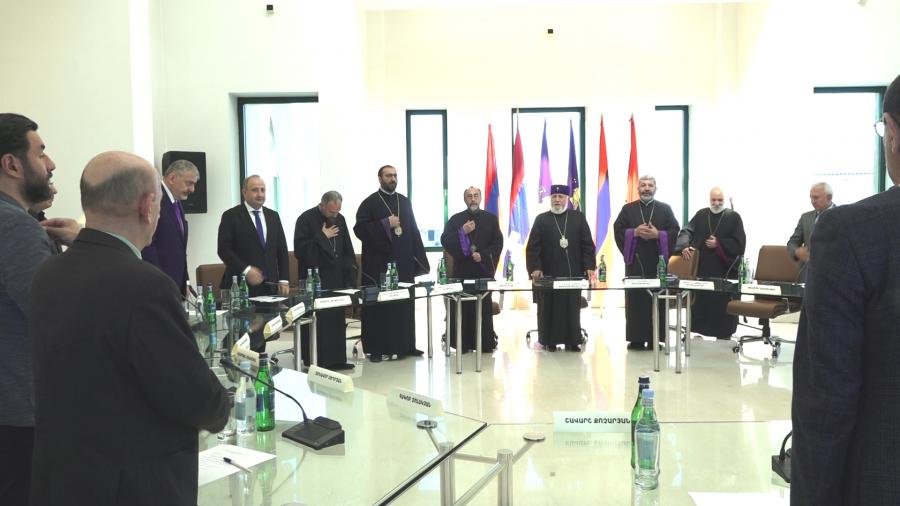 The "Gavit" platform for public discussions was created at the Mother See.
Brotherhood conference will be held in Holy Etchmiadzin.
Diocesan Parliamentary Assembly in the Armenian Diocese of Canada.
First Phase of Congregational Bible Knowledge Quiz.
The Armenian Church will celebrate Araratian Week this year on June 5-11.
Pilgrimage of children from Youth Centers to Gyumri.
Students are hosted in the "Ruben Sevak" museum.
2023-06-02T21:35:00+04:00
Telecast type: Հաղորդաշար