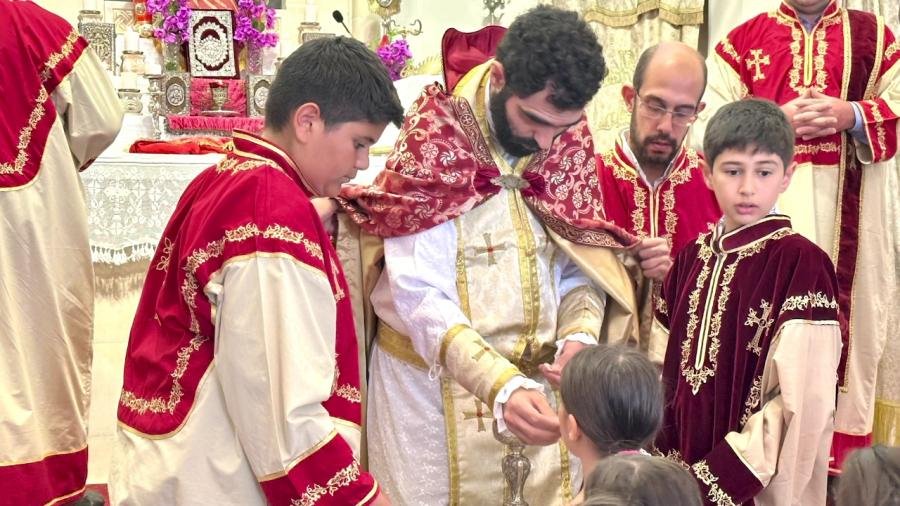 In St. Gregory the Illuminator Church of the Gnal Island in Istanbul ceremonies were held under the chairmanship of the Armenian Patriarch of Constantinople.
On July 1, Archbishop Vasken Mirzakhanyan consecrated the newly built Holy Mother of God Chapel on the territory of the Vardenis Military Hospital.
Reverend Fr. archimandrite Mesrop Parsamyan, Primate of the US Eastern Diocese, met with the participants of the training course for deacons of the diocese.
Telecast type: Լուր Ռեպորտաժ