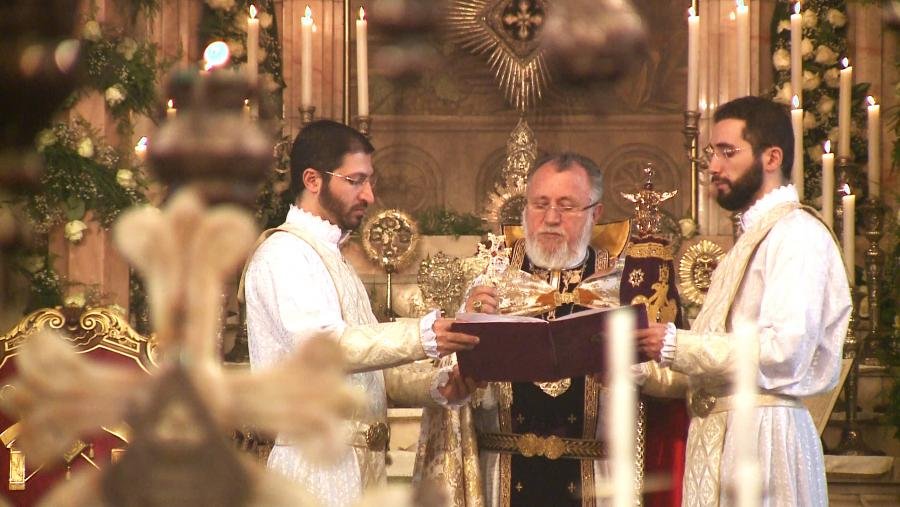 The introduction of the sermon delivered by the Catholicos of All Armenians on the Feast of Holy Nativity was from the Gospel of Luke: "Glory to God in the highest, and on earth peace,
good will toward men!" The thoughts of believers present in the Pontifical Liturgy were directed to the conflict areas of the world. The loss of peace is a danger that threatens the humanity everywhere.
Full text of the message of Catholicos of All Armenians Karekin II is presented below.
Telecast type: Լուր Ռեպորտաժ