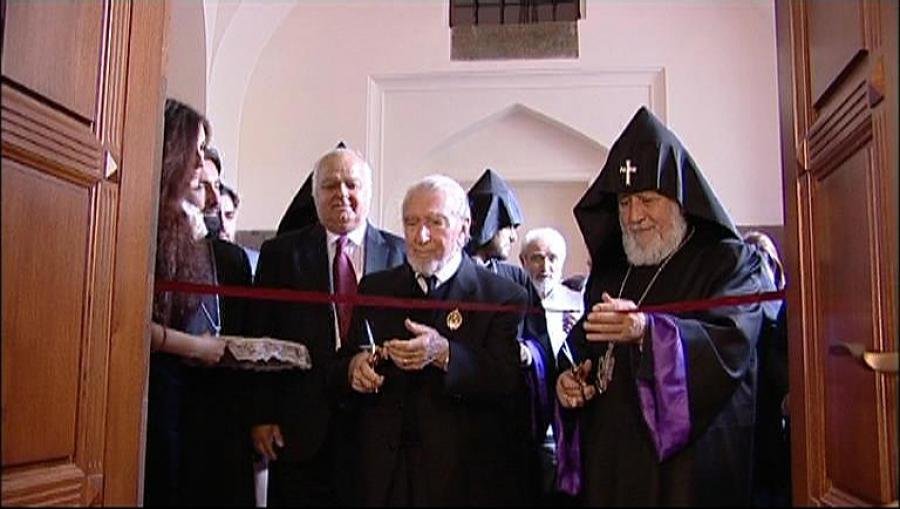 The historical building Ghazarapat which used to serve as the dining hall for the brotherhood, was selected as a Museum for the renowned Armenian writer, poet Ruben Sevak. The official opening ceremony of the Museum was attended by Karekin II, the Catholicos of All Armenians, Ministers of Culture and Diaspora, member of the Mother See brotherhood, education and cultural workers.
"Today we come to answer the crime by eternalizing the memory of the noble son of our nation; wge respond to the destruction with construction, to devastation – with restoration, to the death – with life. The Christian spirit of answering the evil with the good has become the characteristics and essence of our nation which will ever invigorate us" – stated the Supreme Patriarch in His speech.
The idea of opening the Museum was Hovhannes Chilingarian's, the nephew of Ruben Sevak. On the opening day of the Museum, the benefactor was granted the honorable award of the Armenian Church - "St. Gregory the Illuminator" Medal.
Telecast type: Լուր Ռեպորտաժ